Black Leather Cord.
Details:  24" long Greek Leather Cord with Stainless Steel Lobster Claw Clasp.

Customer Reviews
11/14/2021
Jacob H.

United States
Thumbs up
I have always appreciated the quality of their craftsmanship.
09/16/2021
Tobias K.

Germany
Very bad Quality
I just opened the package and the cord was so brittle, it just broke right away :(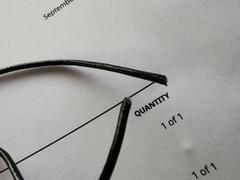 09/16/2021
Badali Jewelry
Hello Tobias, I am truly sorry to hear that the leather cord broke upon receipt. I have issued a full refund for the cord. I don't know if that cord just happened to have a weak spot or if I packaged it too tight for the long journey, but I do apologize for the poor quality. Please let me know if you have any questions or anything I can help you with. Best Wishes, Minka Hole
01/07/2020
Jenna P.

United States
very happy with it
very happy with the cord, and the shop did some repair work on the pendant for us and were very helpful.